29.11.2022
Hydrogen. Composites. Future - this was the slogan which on September 28th-29th the EXPO Krakow hosted the 11th International Trade Fair for Composite Materials, Technologies and Products KOMPOZYT-EXPO®. With 115 exhibitors, 16 expert workshops, 20 speeches by world-famous specialists at the Accelerate the Process: Hydrogen - Composites - Future conference, the past edition not only showed that the fair has returned in excellent form, but also that it is the most important meeting place for business and science in this part of Europe.
- I am pleasantly surprised by the KOMPOZYT-EXPO® Fair, by the attendance, by the great interest of visitors and by the accompanying programs, i.e. conferences and lectures by various specialists. Really a very cool event - said Szczepan Gorbacz, CEO of Amargo Sp. z o.o. Sp. K. It would be hard to find a better summary of the most important event on this subject in Poland.

We discuss what are the most important
The KOMPOZYT-EXPO® trade fair put the International Trade Fair and Congress Center EXPO Krakow on the mouth of the world for two days. It was all due to hydrogen - an alternative to the traditional energy sources that are currently in use, which was the main theme of the event. The fair and accompanying industry meetings became a forum for the exchange of knowledge, which, combined with the practice of companies offering a range of solutions at the fair, is likely to bring tangible benefits on a global scale.

- Hydrogen and composites are an inseparable combination. Hydrogen is a material that is very important for Poland's energy balance, as well as in Europe as a whole. Composites, however, are needed to properly store and transport hydrogen. This trade fair we are at now is about these two key issues: composites and hydrogen. We have companies from all over the world here, thriving cooperation with German companies and the German Cluster, so the Polish Cluster, which focuses precisely on composite technologies and enters into hydrogen technology, could present itself together with partners and customers from European countries. - emphasized Andrzej Czulak, Leader of the Polish Composite Technology Cluster.

On the first day of KOMPOZYT-EXPO® there were two special conference panels, under the common name: Accelerate the Process: Hydrogen - Composites - Future, concerning the development of hydrogen technologies, their promotion, implementation and cooperation in this field. Speakers included global experts from Germany, Slovenia and Italy, among others. The conference also provided an opportunity for the first meeting of partners implementing the hydrogen pilot program for the Vanguard Initiative.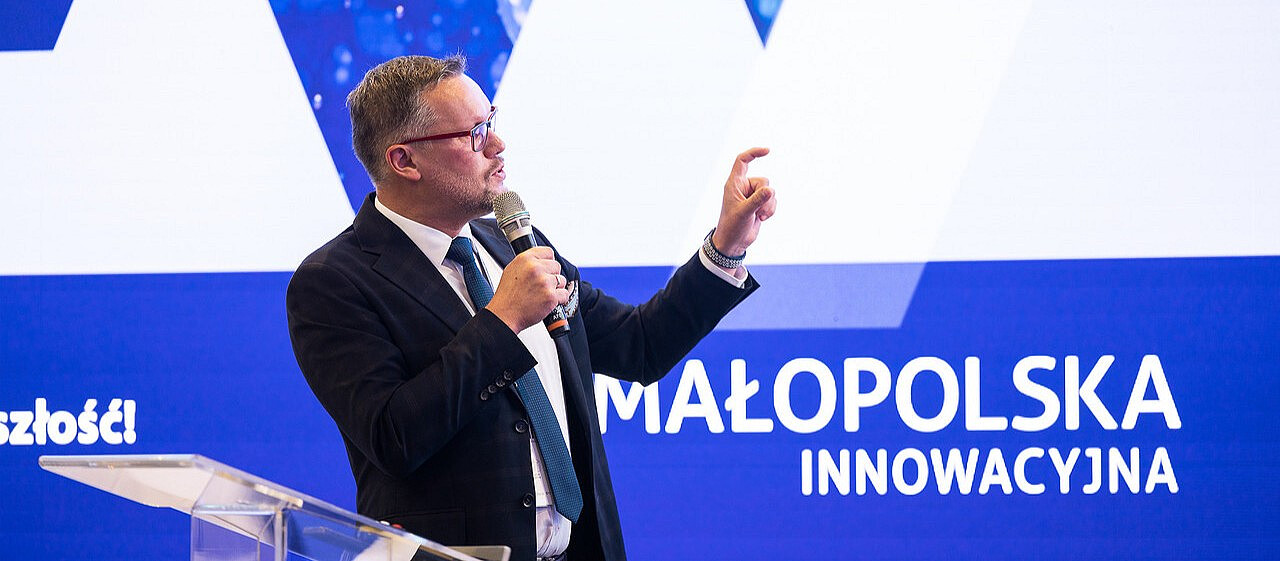 - If we talk about future, we really need to talk about hydrogen. Considering European objective of reaching decarbonization by 2050 we really need to introduce hydrogen in our society. At ESE, the Italian engineering company where I work in, we found the main problem the cost of hydrogen storage system. So tanks for storing hydrogen are really expensive. That's why this kind of events about materials are really important to the development of future projects about hydrogen. If we cannot do it in an economic way, it's never going to develop fully in our society. - pointed out Laura Semprini from ESE Engineering, who led one of the meetings at the conference.
Where business meets
The essence of industry trade shows is face-to-face meetings, which often turn into long-term contracts. Exhibitors who come with specific business goals and actively participate in the fair for two days know this. According to Jakub Nowak from Contec - the main idea of exhibiting at trade shows is to attract new customers. Once we have some contacts, using the current base we can ask customers for a meeting, whether at their company or invite them to visit us. On the other hand, the purpose of attending trade fairs is to gain new contacts that we don't have in our base, and the composite industry is a new industry for us. Another advantage is that the customer can get to know us. We are happy to introduce our company, tell what we have to offer, we can sit down, talk for a while, present ourselves directly, and I think this is the greatest value. Conversations on online platforms that offer such meetings do not provide full opportunities. In our opinion, it is impossible to get to know a person thoroughly in such a way. We are the ones who want to present ourselves and we want the customer to have the best possible experience, and we are not able to provide such an experience online.


This year nearly 120 exhibitors presented their offer at KOMPOZYT-EXPO®, offering innovative technologies and product innovations with a very wide range of applications in aviation, automotive, railroad, construction and sports, among others. The fair was a fantastic opportunity not only to talk, but also to test a specific solution on the spot. - The products we present, we prefer to show live. No photo, no video can express these realities. Anyone who is interested in the grinding or cutting process can see it live at the fair. We have nice dust extraction systems that are very effective, which is what you can show at such a meeting to customers who would be potentially interested. It's difficult to do it by video. Actually you can make a video, but a video is always a video, and when a person sees it live, it's live. We get a lot of inquiries, a lot of contacts. There are a lot of companies that we already know and that use our products, but there are also some new ones that we will be contacting directly later. - says Miłosz Terczynski from Dynabrade Poland.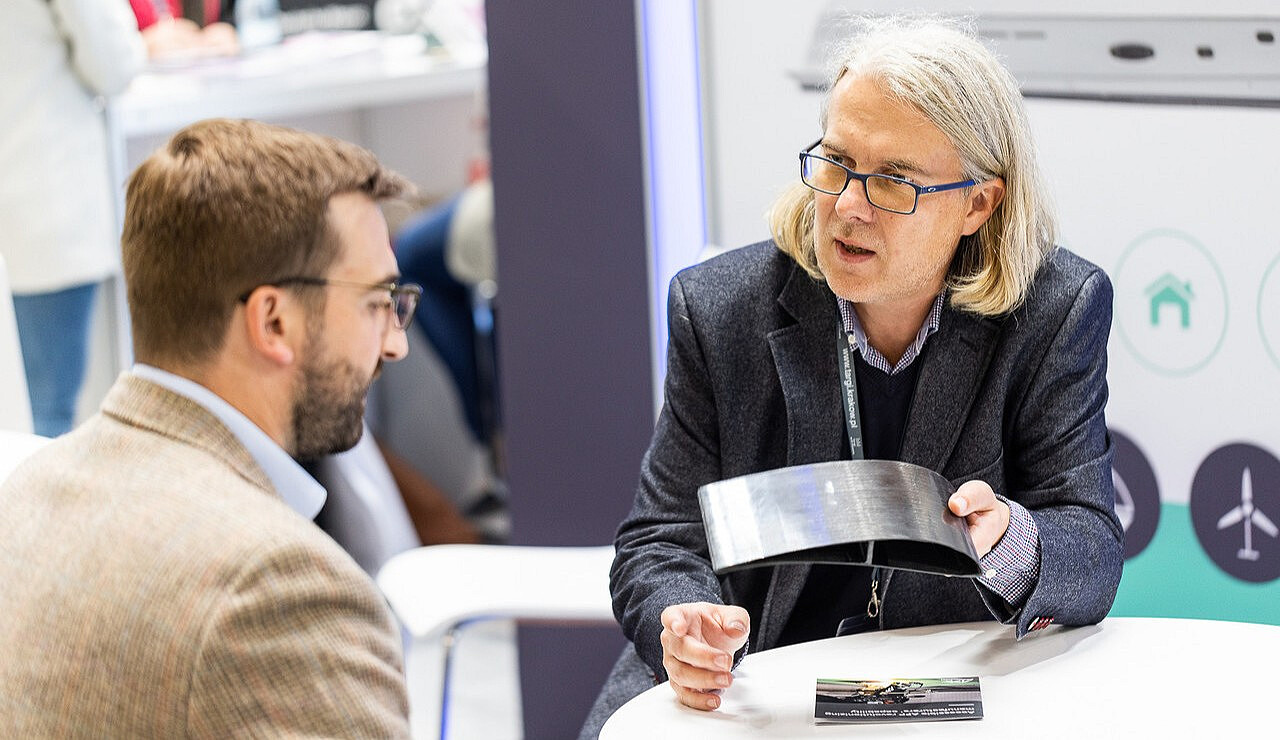 Passion knows no age
KOMPOZYT-EXPO® Trade Fair is eagerly visited by executives, engineers with many years of experience, as well as technical students who are just taking their first professional steps. The fair program is constructed so that everyone can find something for themselves and exchange knowledge, experience, as well as fresh new ideas. It is an excellent place to build intergenerational relationships that can result in new innovative projects.

During the 11th edition, visitors of the event could see, among other things, the capabilities of the Mars Rover constructed by the AGH Space Systems team, which was among the top 10 teams at the international robotics and space competition European Rover Challenge. At the fair, the students also presented the 3-TTK rocket, their latest design, and other rockets owned by the circle. The RTD1.0 car, which is Poland's first autonomous bolide, and also the first Polish bolide to pass a technical inspection verifying that its design complies with the regulations at the international Formula Student series competition, also looked great. Many people stopped by the solar boat - Celka and the autonomous boat Robur presented by the AGH Solar Boat Team. In addition, guests were delighted with one of the first electric enduro motorcycles in Poland with a nominal power of 8kW presented by E-Moto AGH.

According to Łukasz Ciaputa - E-Moto AGH Project - Student of the AGH Faculty of Mechanical Engineering - participation in the fair gives us the opportunity to show our constructions, to present to the world and people what we construct, what we do in our free time. We also have the opportunity to find cooperation by contacting other companies, or to consult our constructions, our solutions with people in the industry, who very often give us advice on how to make these items better.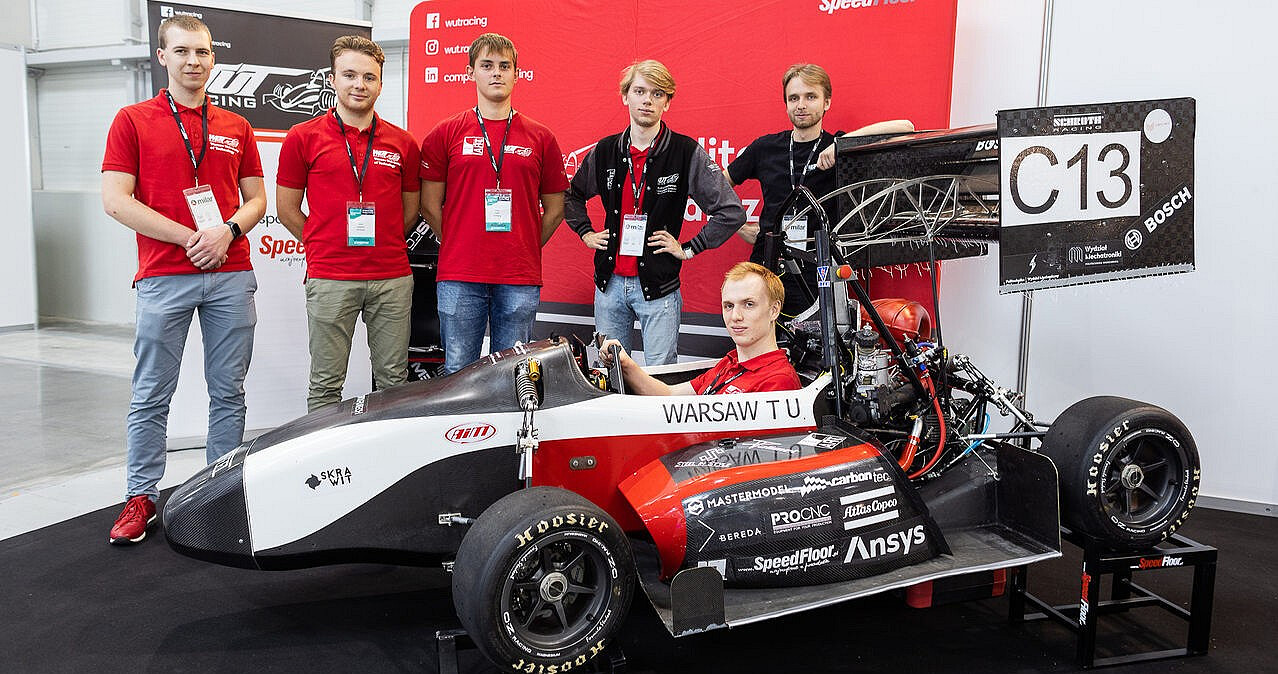 The future - this is certainly the keyword of this year's KOMPOZYT-EXPO® Trade Fair. What will it be like? Much depends on the results of the discussions held during the fair. One thing is certain, however, there is a great need for action. This need is shared by the organizers of the fair, who have already started working on the next edition, which will be held on October 4 and 5, 2023 at EXPO Krakow. Details coming soon www.kompozyt-expo.pl

KOMPOZYT-EXPO® is organized by Targi w Krakowie. The Fair was held under the honorary patronage of the Marshal of the Malopolska Region, the Mayor of the City of Krakow, the Polish Society for Composite Materials and in partnership with the Polish Cluster of Composite Technologies.