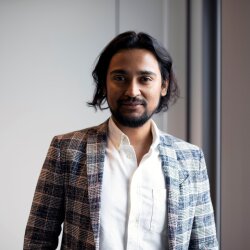 Ravi Mohan Dabral
Company: OCSiAl
About the speaker:
Director Business Development OCSIAl Europe
CEO OCSiAl India
A chemical engineer and Management Graduate with more than 16 years of experience in Advance Materials Mr. Ravi Dabral has been responsible for establishing and promoting OCSiAl's business in Europe, India, the Middle East and Singapore for last 6 years.
During this time, he has been instrumental in successfully partnering with more than 500 organizations for co-development of advance graphene-based formulations and commercializing more than 100 projects across the industries and regions. Mr. Ravi has been actively speaking at various keynote events of the material science industry.