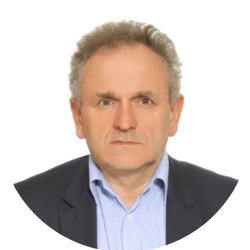 Prof. Dr. habil. Eng. Tadeusz Uhl
Company: AGH University of Science and Technology
About the speaker:
His research interests include mechatronics, structural dynamics, robotics, structural monitoring and non-contact methods of measuring mechanical quantities. An author of 1030 scientific articles and reports, 210 of which were published in JCR-indexed journals. Chairperson of two world scientific congresses in 2008 (EW SHM), the Polish Congress of Technical Diagnostics in 2012, and WC IFToMM in 2019.
A member of the programme boards of international and national scientific journals and editor (2006–2008) of the PAK journal. A manager of numerous international and national research projects. A member of numerous scientific and industrial associations and organisations, supervisory boards of listed companies and scientific boards.
A founder of 28 startup companies (together with his students), several of which are large companies (e.g. EC Engineering – a world leader in rail vehicle design (90% of projects abroad) and a manufacturer of rail vehicle accessories and electric city buses, as well as production lines for the aviation and rail industry. Together the companies employ over 500 people.